To enter into the TPN world, you will need to follow a very specific path, here recapped:
Hi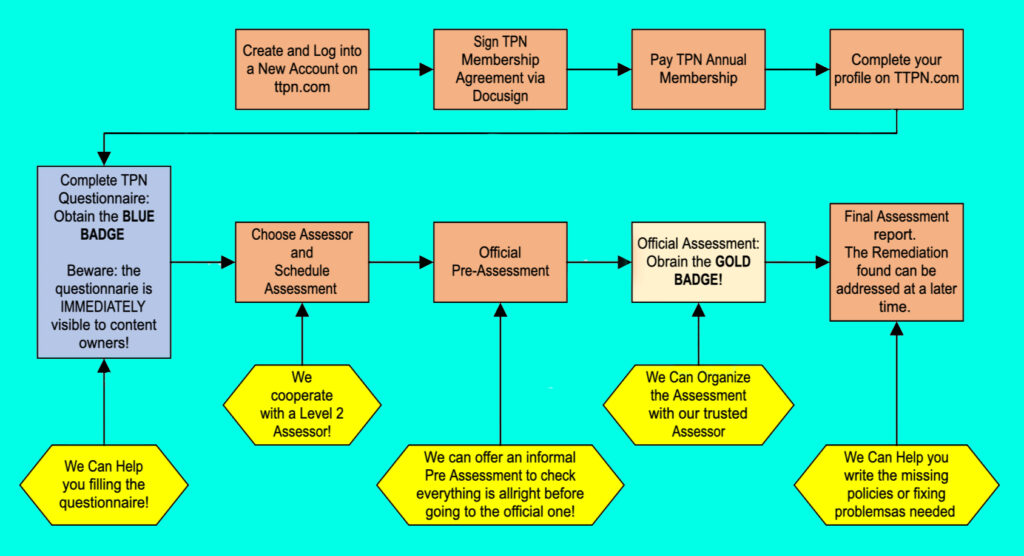 Hi
There are different moments in which you might need help, and we are here for you!

One of the most important stage is, for sure, the Assessment. We can offer remote cloud assessment, remote site assessment, and in person assessment, wherever you are!

We have an ongoing collaboration with the Level 2 Assessor Massimo Giustiniani, so just send us a message with your needs!

Still not sure TPN is for you? Let us know and we'll schedule an introductive meeting to check all your needs!
Hi
Hi